Patient Care
Clinic Hours
Monday-Saturday
Outpatients

【First-time Patients】8:30~11:30 and 12:30~16:30
【Follow-up Patients】7:45~11:30 and 12:30~16:30

Inpatients

【Admission】8:30~
*Clinic hours may vary depending on clinical departments.
Clinical Department
Sarcoma Center
Lymphoma / Hematology Center
Kampo Medicine
Consultation Fee
Effective January 1, 2012, the non-insured fee of ¥5,400 is added for all first visit patients without any referral letter from other doctors.
Patients who do not have national health insurance will be charged 200% on consultation fee for medical service.
Advanced Medical Equipments
1.5 tesla MRI
3.0 tesla MRI
320-row multislice CT
PET-CT
Mammography
Helical computed tomography
Scintillation camera
Medical linac treatment
Angiography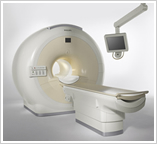 3.0 tesla MRI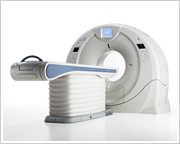 320-row multislice CT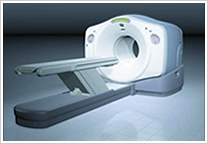 PET-CT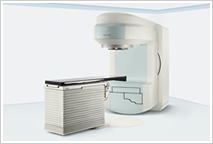 Linac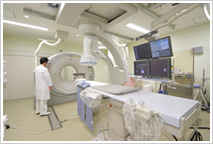 IVR-CT
Floor Guide
| | |
| --- | --- |
| 11F | Restaurant, Mita Hall |
| 10F | Private Ward |
| 7F~9F | Ward |
| 6F | Operation Room, ICU, Diagnostic Pathology Center |
| 5F | Administration, Doctors' Office |
| 4F | Preventive Medicine Center, Digestive Diseases Center, Respiratory Diseases Center, Diagnostic and Therapeutic Endoscopy Center, Dialysis Unit, Diagnostic Radiology Center, Ophthalmology, Mental and Memory Clinic |
| 3F | Head and Neck Oncology Center, Skull Base Surgery Center, Sarcoma Center, Transplant Surgery, Gynecology, Otorhinolaryngology (E.N.T.), Dermatology, Urology, Lithotripsy Center, Dentistry and Oral Surgery, Anesthesiology-Pain Clinic, Pediatrics, Rehabilitation Center, Mita Medical Club |
| 2F | Cardiovascular Center, Breast Center, Blood Testing Unit, Clinical Laboratory, Internal Medicine, Lymphoma / Hematology Center, Kampo Medicine, Plastic and Cosmetic Surgery, Chemotherapy, Shop, Cafe(Bakery) |
| 1F | General Information, Pharmacy, Orthopedics, Spine and Spinal Cord Center, Neurosurgery, Emergency Medical Care, MRI, CT, Angiography, ATM |
| B1F | Radiation Therapy, Nuclear Medicine, PET-CT, Nutrition |
1 F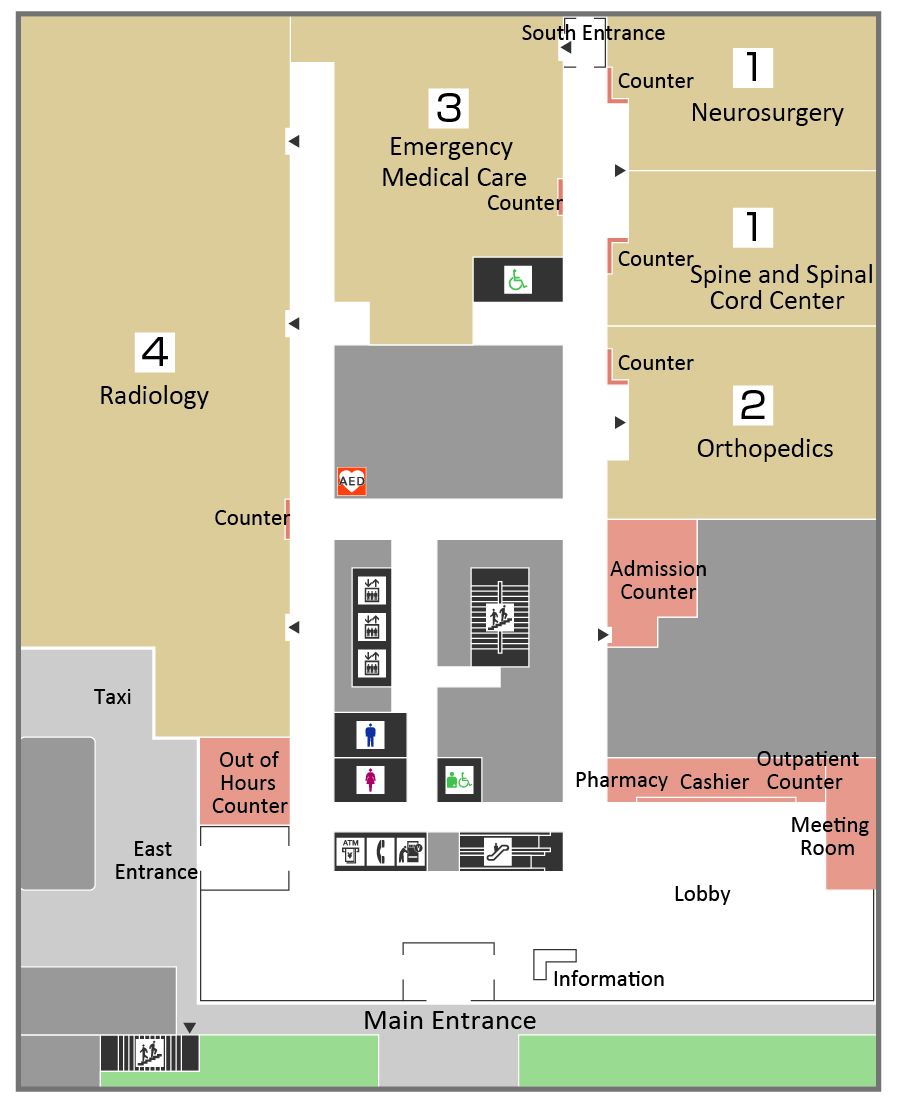 2 F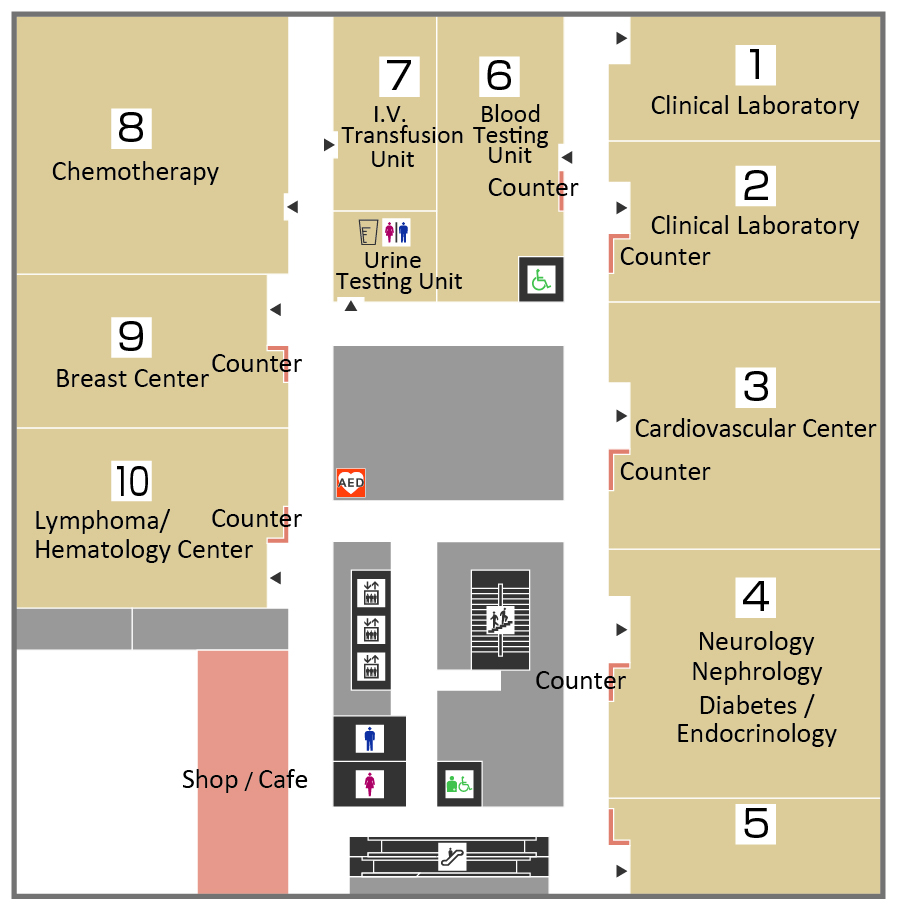 3 F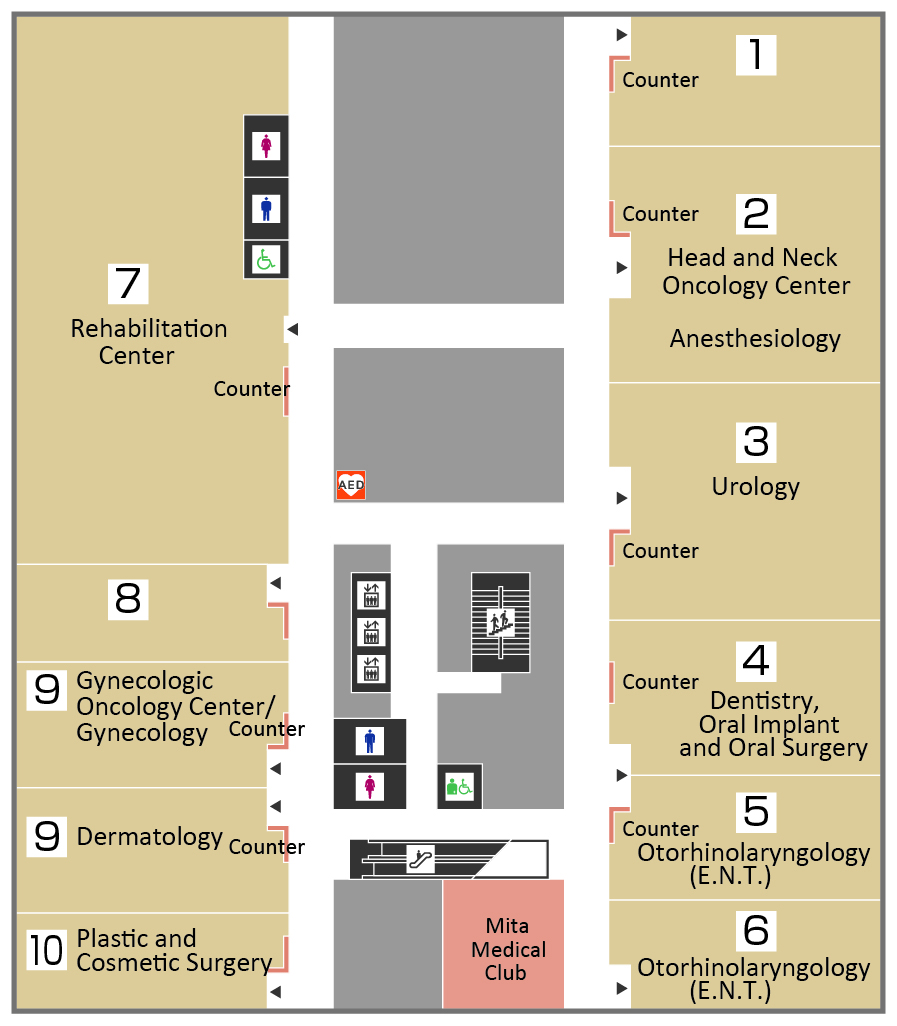 4 F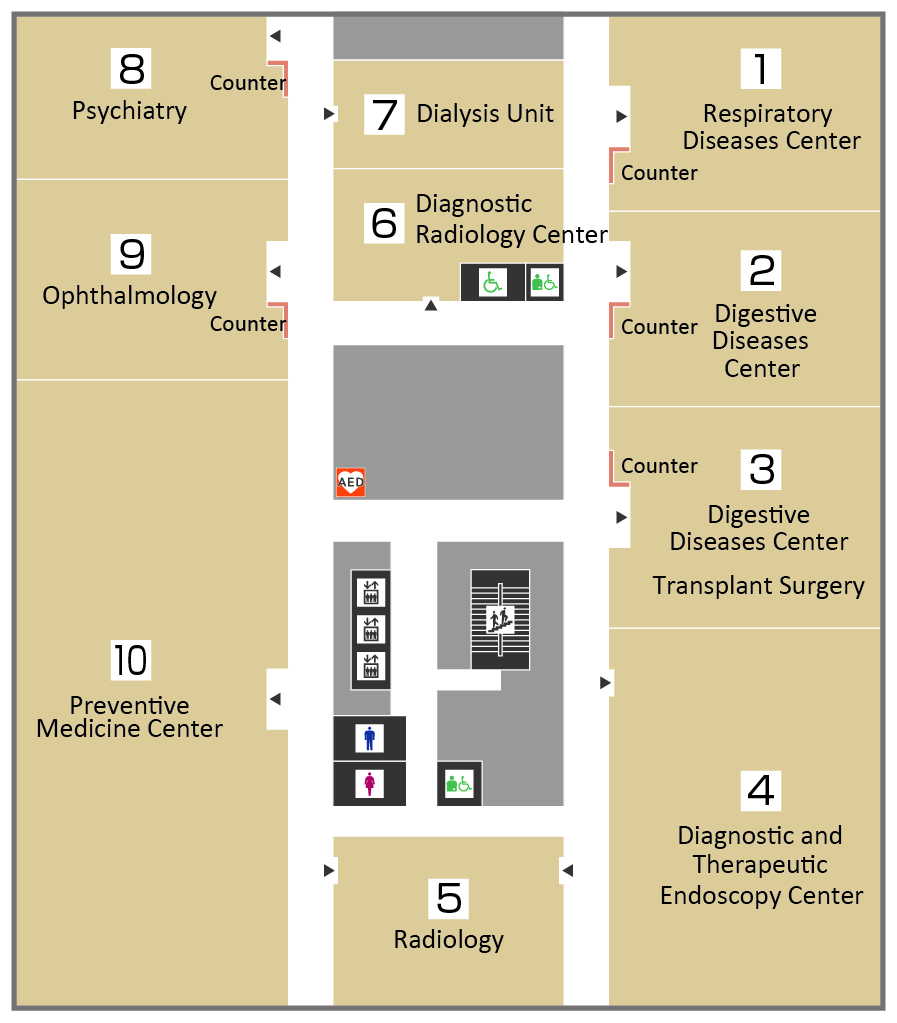 B1 F